Hi, guys! A couple people have commented asking if I'd be keen to start a Discord server. That's a thing that never occurred to me before, but why not? You can now join the Into the Mire Discord here.
As promised in the one year anniversary post, I've got a lot of neat stuff lined up for the coming months. I'm especially excited to announce that Patreon subscribers on any level will soon have access to early drafts of a prequel serial featuring Gaz and Calay's adventures in Vasile. This will roll out in May, so if you aren't subscribed now and want to be, you've got plenty of time.
I'm very passionate about not locking content behind a paywall forever though, so if money is tight, don't worry–everything posted on the Patreon will be public eventually. I just want to reward my supporters by letting them read my terrible early drafts. Seems more like a punishment than a reward, doesn't it?
Lastly, I want to show off this amazing fanart done by cynthpop over on tumblr! I am blown away by her interpretations of Gaz and Calay, and since I'm already talking about their prequel book, it seemed like an appropriate time to show these off. 😀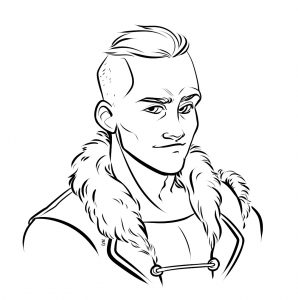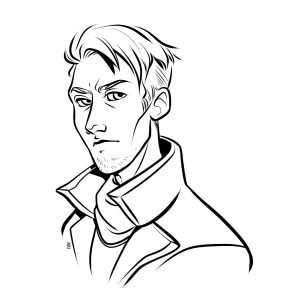 Thanks so much for the fanart, wonderful comments, emails, and just being a reader for all this time. Every morning I wake up and find these things in my inbox it brings a smile to my face. I hope you all stick around after Book 1 wraps up and we start to swing into the real crazy shit next adventure!