Hi everyone! It's been a very long time since I wrote an author update, so I figured I'd say hi and explain what's been going on in my corner of the world.
For starters, I have some extremely cool news. Into the Mire has been nominated for the Sir Julius Vogel award, New Zealand's top literary prize in science fiction and fantasy. I posted about it in the comments section yesterday, but for those who might not have seen, I'll drop a brief rundown: I've had it confirmed by the committee that I'm on the longlist for Best Collected Work (Mire) and Best Short Story this year. That was for my short A Shriek Across the Sky, a tale about a father-son fishing trip that turns malevolently, eldritchly bad. You can read it free online in SPONGE magazine! And there's even an audio edition if you're into that sort of thing. 🙂
Making the shortlist of the Vogels comes down to a popular vote, and because my life has been extremely chaotic lately, I didn't get around until posting the link until now. To which I say: whoops, my bad. But also, life has been really, really chaotic. 
Anyway, I've written a little guide on how to fill out the voting form as well as a link to the form itself. If you had two minutes to spare and you've enjoyed Mire at all over the years, I'd really appreciate it if you filled this out for me.
Again, joke's on me for waiting so long, because voting closes in… uh, 30 hours. Whoops.
All the support I've had from readers over the years–the lovely comments, the fanart, the votes on TopWebFiction–has helped get Mire to this point, so really, truly thank you for helping my little side project grow this much. 🙂
And in completely unrelated news, I finally get to show off some absolutely jaw-dropping art! These are courtesy of an incredible artist named Floaty. He isn't currently taking commissions but you can find him on twitter here.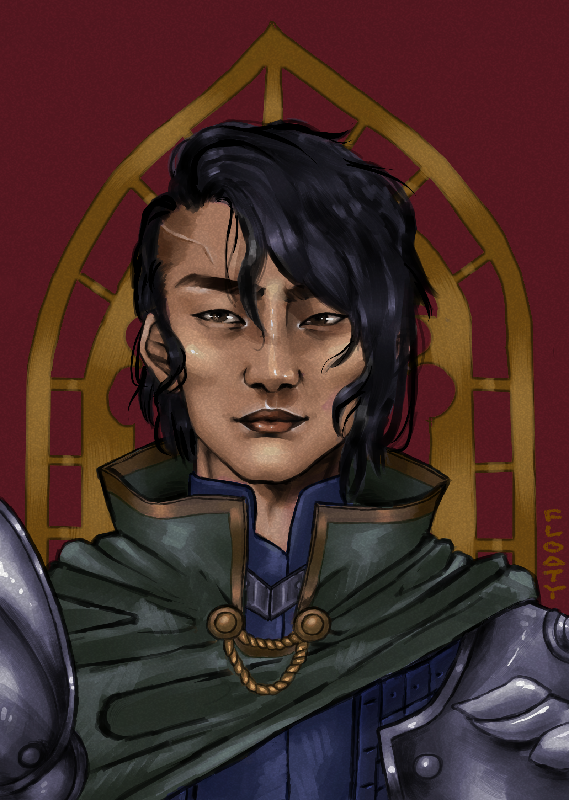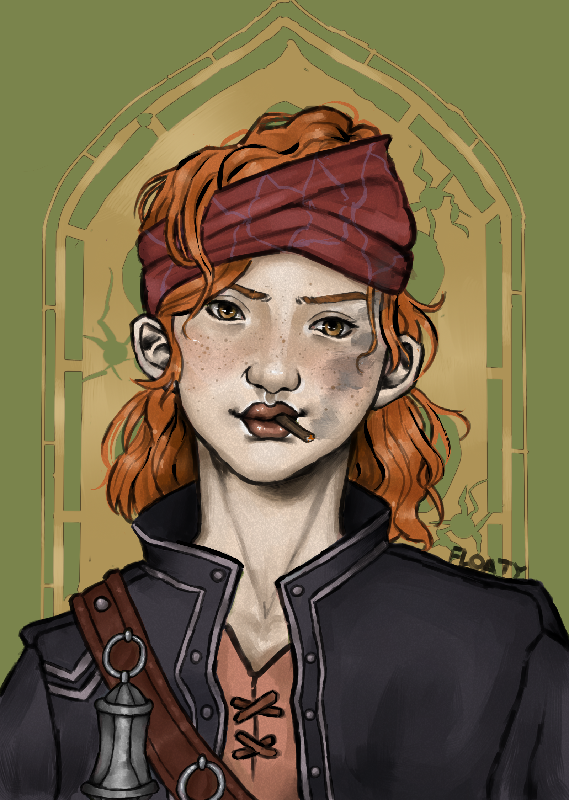 I am just… completely floored. Floaty captured their personalities so perfectly. 😭 It's always so thrilling to see artists bring my characters to life. Thank you to everyone who's posted doodles on the Discord server, too! We have a gallery up there with all the art pinned if you haven't stopped by and want to check it out. I keep meaning to set up a gallery page on the website but things are a little messed up in Caseyville at the moment.
(What follows is a long ramble about my personal life, please don't feel obligated to read it unless you're curious why I wasn't able to update for a while, heh.)
As some of you know, I travelled to the US in Feb as I had a death in the family. After being knocked down for a few weeks in the USA with a mysterious respiratory illness, I managed to sneak back to New Zealand just as the pandemic was really spreading and things were starting to shut down. Unfortunately, I was supposed to be moving house from NZ's south island to the North Island. I had everything all packed up and ready to go, even signed a lease on a new place, got the utilities connected…
… And then our country went into complete lockdown for 4 weeks. I was able to get a flight, but my husband was not. Rather than go a month without my partner and my cat, I made the difficult choice to abandon the new flat and move back south so I wouldn't be alone, especially as I'm still recovering from my illness. We got the family together in the nick of time.
This means of course having to re-unpack my shit for the SECOND time (after the big trip to the US) and working out how to fully work from home. Then my partner lost his job and I had to take on some extra hours at one of my job to ensure everything stays all right financially… as we're now paying two sets of bills and rent on the house which I'm not able to live in until quarantine is over.
In short, life's been pretty flippin' wild. But things are a little more stable now and I've got a desk to work from and very gratefully both my jobs are in industries that should be stable for the next… however long. I'm looking forward to getting back into writing and escaping back into Riss and co's world again, because it's always been very cathartic for me.
Times are a little weird right now. I apologise if this comes off as kind of emotionally distant or spacey, I've been exhausted and brain-dead for a while now and it's tough to find the words for things. Times are weird and anxious all over the world and it feels silly to focus on things like book awards, but on the other hand I guess it's a very human thing to do, seeking out little pockets of normalcy when everything's all topsy-turvy.
Anyway, if you've made it to the end of this–thanks for reading! I'm sorry for disappearing. I'm very lucky to have a home, a job, and a family to look out for right now. And I hope that by updating regularly again I'll be able to provide a little distraction when folks might need it.
Take care, and feel free to stop by the Discord and say hi if you wanna shoot the shit a bit.